Tonneau covers provide an alternative to fiberglass covers for protecting your valuables and giving your truck that sleek, stylish look that is attractive and aerodynamic.
Mastercraft Truck Caps has a showroom full of over ten functional tonneau cover displays making it simple and easy to pick out the cover that fits your needs.

Extang was first to sell the tonneau and tonneau accessory products nationwide. Mastercraft Truck Caps is proud to offer Extang. Solid Fold & Trifecta Tonneaus now being installed here!
Pioneering a radical design, UnderCover was the first company to produce a tonneau cover boasting all the benefits of hard fiberglass without the excess weight. UnderCover truck bed covers are built to a level of quality that withstands any punishment. And with countless UnderCover tonneau covers reviews to read, you'll discover real experiences from real customers like you.​
The BakFlip Tonneau Cover/ Truck Bed Covers are the newest family of hard, folding multi-panel tonneau covers! Enjoy all the security of a locking hard tonneau cover while still having instant access to your entire truck bed!​
When it comes to improving your truck bed's style, nobody does it quite like Truxedo. Truxedo tonneau covers are made from ultra-strong materials that provide a sharp appearance. So, you get a tonneau cover that looks high end, without paying a high-end price tag.​
No matter what you're looking for in a bed cover, Rugged Liner Tonneau Covers deliver. With one of these American-made covers over your pickup bed, your cargo will be rolling safely and in style. They come in soft, folding, and hard designs to give you everything from vinyl tarp style to hard top protection.​
For over 20 years RETRAX has been the leading manufacturer of retractable tonneau covers. Using the highest quality materials RETRAX constructs innovative tonneau covers that look great, are secure and easy to use!
Strong - can hold up to 10 times its own weight
Completely secure with a lock on each side of the bed
Waterproof twist locks are very easy to operate

ABS Composite material

No drill install
Easy to remove
Light weight
Made from ABS Composite material and the X-Effect sturcture on the underside gives incredible strength
Completely weather tight with a full perimeter seal
Single low profile Twist-Lock
Built-in LED light
Light weight
Lockable and lighted
Factory painted
Concealed hinge
Weather tight
Low profile
UnderCover LUX Plant Investment
The Elite by UnderCover is the most refined UnderCover to date. It is meticulously designed, engineered and produced, but it's the remarkable features that set it apart. Starting with a completely new design, adding the handle to the back, BOLT® lock cylinder, and a brighter, removable LED light, we have made America's most popular tonneau cover even better.​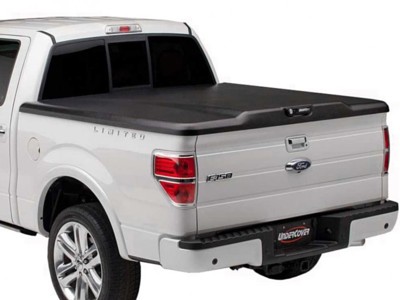 Full access to truck bed and stake hole pockets
Front panel stands up for full bed access
400 lb weight capacity (evenly distributed)
Fiberglass Reinforced panels
Easy no drill installation
Lock tailgate to secure
2 year warranty
Full access to truck bed and stake hole pockets
500 lb weight capacity (evenly distributed)
Popular BakFlip with rack system
Easy no drill installation
Lock tailgate to secure
1 year warranty
Tonneau cover concepts that emphasize style, quality, durability and functionality
Innovative, sleek, low profile appearance
Free-floating hook and loop system
Exclusive side and corner sealing
Automatic Tension Control
Easy installation and use
Easy trigger latch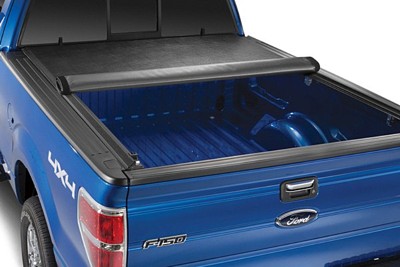 Backed by a great warranty at an affordable price

The economical, soft roll-up tonneau cover

Quality roll-up at a snap cover price

Rolls up for full access into truck bed

Clamps to bed no drilling necessary

Available for wide range of trucks
Completely assembled in the box - no loose parts
Tailgate lock can provide additional secuirty
No tools required - patented quick clamp system

Drive with cover open or in closed position

Sleek appearance improves gas mileage

Easy on or off in less than three minutes

Safety strap included
The look of a vinyl with security and strength of a solid cover
Heavy duty aluminum slats for strength
Low profile design
Dual rear latches
Rolls up for 95% access of truck bed
Easy to operate
No drill clamp on installation
Low profile sleek design
Matte black finish
Superior scratch resistance
Use as tri-fold for some bed access
Stands vertical for full bed access
Tailgate opens independently of cover for ease
America's most popular tonneau cover

Tri-Folding for easy access to bed

On or off truck in seconds

Heavy duty vinyl top
Lightweight aluminum frame
New jaw grip front clamp
New EZ Lock rear clamp
New max seal perimeter gasket​
Premium hard folding cover

Tri-Folding for easy access to bed
On or off truck in seconds
Matte finish to match truck's trim
Scratch and dent resistant
New jaw grip front clamp
New EZ Lock rear clamp
New max seal perimeter gasket​
The RetraxONE retractable pickup bed cover is manufactured from polycarbonate, a durable thermoplastic commonly known as LEXAN®.This low-profile design incorporates a front cover that is flush with the truck bed cover, which streamlines the overall appearance and provides a firm, dependable seal to help to keep the truck bed dry.
This rigid, one-piece sheet is engineered to retract without joints or hinges that can trap dust, wear out or freeze. Polycarbonate has excellent impact resistance and is unharmed by sun, moisture or temperatures from -50 to +200°F.
Access Cover has the widest range of roll up vinyl tonneau covers on the market today. With the addition of their LOMAX folding tonneau, Access has a cover for everyone shopping for a sleak way to cover their truck bed.
RUGGED Hard Folding Cover
Completely assembled in the box - no loose parts
Tailgate lock can provide additional secuirty

Drive with cover open or in closed position

Sleek appearance improves fuel economy

Easy on or off in less than six minutes

Tri-fold design
Diamond plate aluminum exterior finish
Lo profile design

Drive with cover open or in closed position

Heavy duty diamond plate aluminum with flexible vinyl hinges

Tri-fold design
Lo profile design
Matte finish to match OEM side rails and trim
Extremely easy to use tri-fold design
Heavy duty aluminum panels connected by vinyl hinges
Can be driven in the folded open position
Remove the entire cover in less than two minutes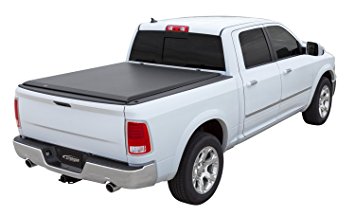 Heavy duty vinyl roll up cover
Tailgate lock can provide additional security

Drive with cover open or in closed position

Sleek appearance improves fuel economy

Support bars roll up with vinyl

3 Year warranty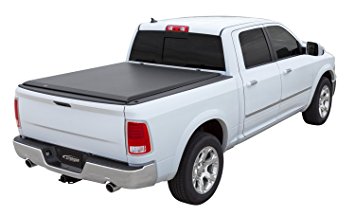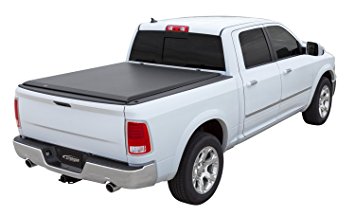 862 Lancaster Street Leominster, MA. 01453​
54 Years (3 Generations) Family Owned and Operated
Factory Trained Installers Experienced Sales Staff